Awnings Installation For Your Residential & Commercial Properties In Louisville
If you're looking for high-quality awning installation services in Louisville, look no further than OK Awning. Our team specializes in both commercial and residential awning installations, providing you with the perfect solution to enhance the comfort and classic appeal of your property.
Whether you're looking for a residential window awning, an outdoor dining area covering, or a unique awning solution, our awning installation and industry experience are unparalleled. We've been installing awnings for Lousiville since 1932, and we're proud to help showcase the best of our community. Contact OK Awning today at 502-585-3863 to learn why we are the most reliable provider of awning installations in Louisville.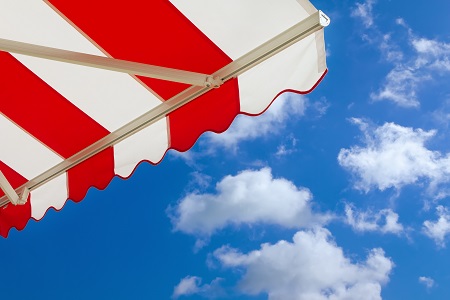 Awning Replacement
If you've noticed the awning on your Louisville property is looking a little worse for wear, then it's time to contact OK Awning for a quality awning replacement service. Whether your awning requires a simple repair or a complete restoration, our team has the expertise to […]
Read More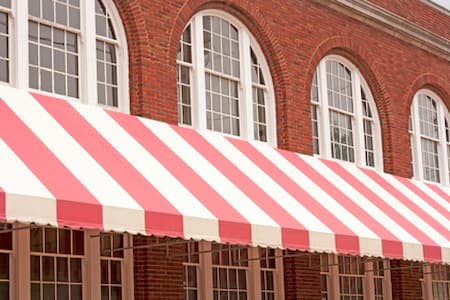 Commercial Awnings
If you're looking for a surefire way to enhance the functionality, expand the area, and elevate the aesthetic appeal of your commercial property in the beautiful city of Louisville, then it's time to consider the quality commercial awnings provided by OK Awning. Our locally-owned and trusted […]
Read More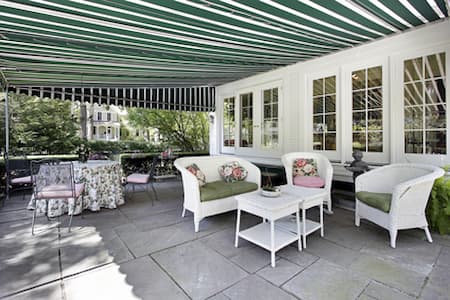 Residential Awnings
If you're looking for a way to increase the value and expand the outdoor space of your Louisville home, it's time to call OK Awning for residential awning solutions. Since 1932, we've offered quality awning solutions to homeowners across the Louisville metropolitan area, and you're house […]
Read More
Frequently Asked Awnings Installation Questions
When considering an awning for your commercial patio or outdoor dining space, it's important to take into account the amount of coverage you require and the location of the awning. For those seeking year-round coverage, stationary awnings are an excellent choice, while retractable awnings provide flexibility for closing during off-seasons. At OK Awning, we pride ourselves on offering only the highest quality awnings that are tailored to meet your specific needs. With our expertise and range of options, we guarantee to find the perfect solution for your outdoor space.
Installing window awnings is an easy way to decrease the amount of sunlight that enters your home, resulting in lower cooling expenses and increased comfort. Plus, they provide an attractive touch that will enhance the curb appeal and value of your home.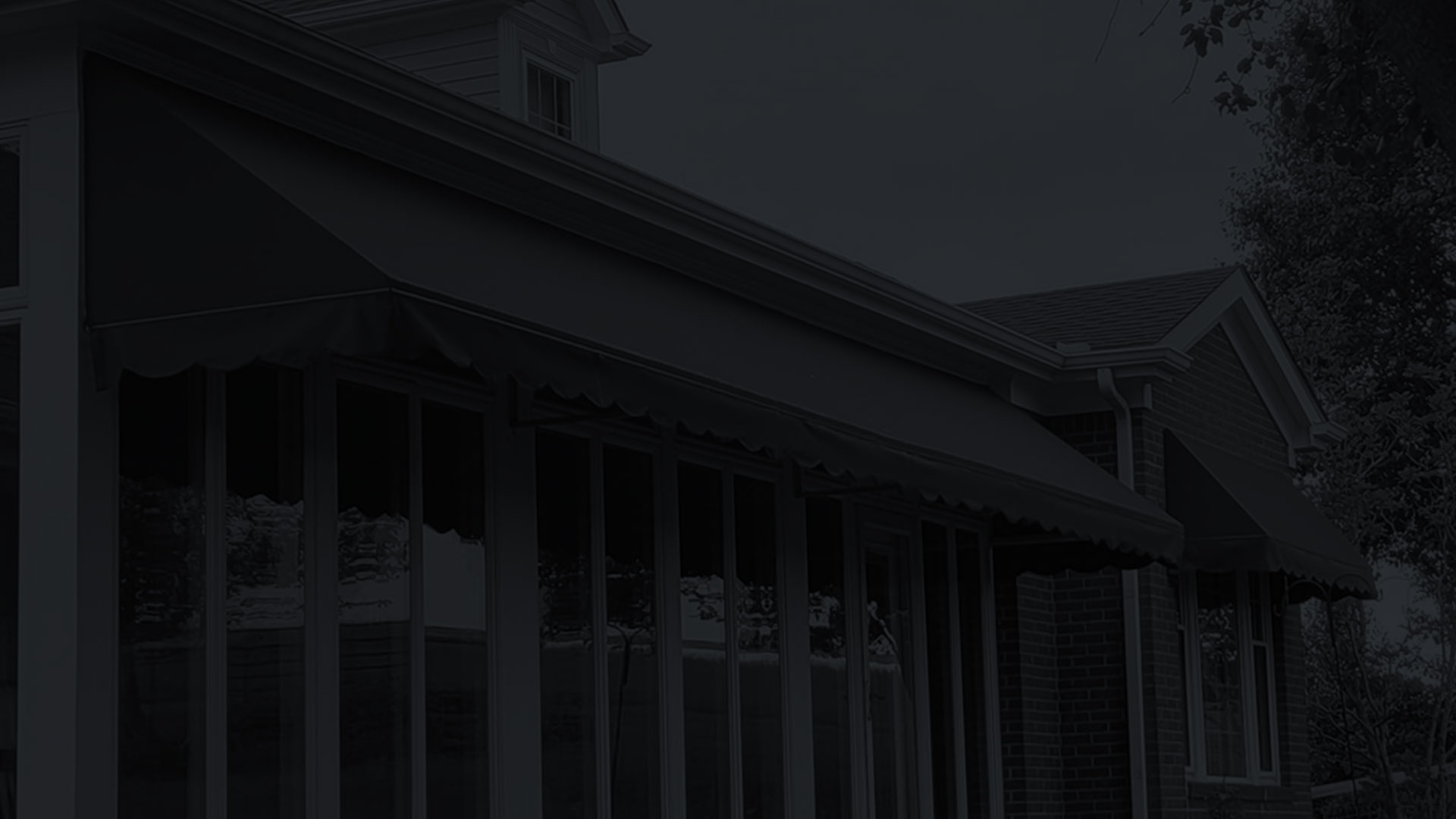 If You Need An Awning Installed In Louisville Or Surrounding Areas, Contact OK Awning For A Free Quote Today.